Our holiday wish for you: REST | December 2020
"Caring for myself is not self-indulgence. It is self-preservation, and that is an act of political warfare." -Audre Lorde
"Between stimulus and response there is a space. In that space is our power to choose our response. In our response lies our growth and our freedom." -Viktor Frankl
RSVP.
---
2020 Listening Session Campaign
During our November Metro Council meeting, we shared the results of our 2020 Listening Campaign.  We'll spend time during the first quarter of 2021 evaluating our current action campaigns and discerning where and how we should act next.
---
2020 Turkey Trot
Thanks everyone who trotted and donated in support of our inaugural, physically-distanced, virtual Turkey Trot.
In one week you organized 97 people and over $5,000 in support of Durham CAN's work -- more than double our fundraising goal!
Congrats to Trinity Ave Pres, Abundant Hope & Pilgrim UCC for having the most competitors and Sally Adkin (Trinity Ave Pres), Zakilya Taylor-Thompson (Abundant Hope) and Tony Williams (Abundant Hope) for the top individual distances. 
A special thanks to Ms. Erin Light for bringing this idea to life.
We hear folks are already plotting for next year...
---
Join The Money Team
We're organizing a team of folks to help us imagine and plan for Durham CAN's long-term, financial health.
Are you or someone in your institution gifted in the areas of finance, accounting, development, fundraising or grant-writing? Could you spend a few hours each month working with our Lead Organizer and Strategy Team members on our financial planning and goals?
Shoot us a note about your background and interest by January 15th.
---
All The Housing Things:
JJ Henderson Bond | Liberty/Oldham Demolition | Congressman David Price's Office | National Housing Law Project RAD Working Group | UNCG COVID-19 Mediation Project | City of Durham Affordable Housing Housing Investment Program | Durham Housing Authority
Our Affordable Housing Action Team ended 2020 with a series of relational meetings and conversations focused on how we build power to see Durham "be a better reflection of the city we want to become."
We learned how communities across the country are strategizing to ensure that the conversion of public housing to privately managed housing through RAD continues to prioritize the needs of current public housing residents; we heard how our neighbors in Greensboro and Charlotte are piloting mediation programs as a response to an eviction crisis made worse by COVID; and reminded our Federal, State, City and DHA officials that the redevelopment of DHA properties continues to move forward without the input of residents, while their commitments to address repairs in unsafe and unsanitary units (including the unfinished repairs at McDougald Terrace) continue to stall.
As the year comes to a close, we'll take a moment to pause and look to align our actions and think about other leaders we'd like to invite into this work in the new year.
---
Read. Watch. Listen. Reflect.
Hey ya'll -- Tinu here. About once a week someone asks me about what I'm reading that's informing my organizing.  So I've started sharing some of my answers with you. (Thanks to all of you who have emailed, texted or mentioned how helpful these shares have been!)
-T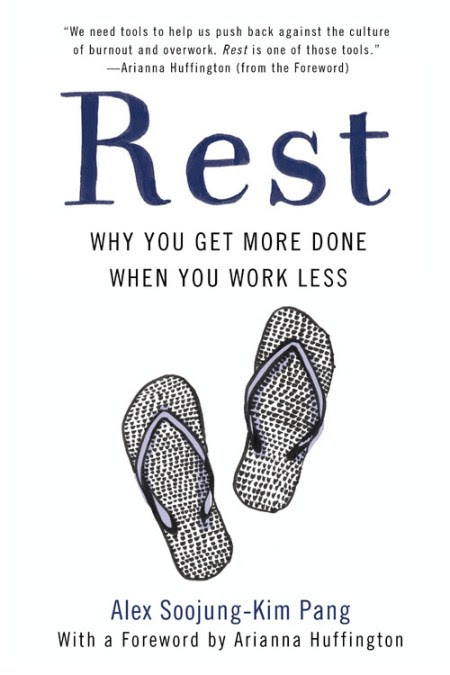 A Book: Rest: Why You Get More Done When You Work Less by Alex Soojung-Kim Pang. 
When it comes to CAN, nothing makes me happier than to hear about folks having relational meetings, but a close second is seeing and hearing about folks taking self-care and rest seriously. I came across Dr. Pang's work during the start of the pandemic and its caused me to reflect on the importance of rest in our discipline of organizing.  Our work has to be sustainable, and I think the healthier you are mentally, physically, and spiritually, the better the organizing. I'm particularly grateful for Dr. Pang for introducing me to the Nap Ministry, a performance art experiment turned movement that views "rest as a form of reparations and sleep deprivation as an issue of racial and social justice." 
An Article: A Durham neighborhood caught in the crossfire. What do its residents want? by Charlie Innis
Many of the folks interviewed for this article are Durham CAN leaders I have the honor of working with - when they speak, I listen. (Pallet art by Ms. Liron Leaks)
A Movie: The Passing On: A Documentary
One of the hardest things about 2020 has been grieving in isolation.  Not being able to physically embrace loved ones or have physical proximity while mourning and celebrating the lives of those who have transitioned just feels...wrong.
The Passing On focuses on an institution that has been significantly impacted by the pandemic: Black funeral homes. Durham is home to the nation's fifth oldest funeral home -- Scarborough and Hargett Celebration of Life Center -- whose leader, Mr. John C. Scarborough III, passed away in November. 
Although set in the historic Black community of San Antonio, Texas, the film touches on themes resonant to our work in Durham: continuing a legacy and tradition in the midst of rapid community change and generational shifts.
A Podcast: Race, policing, and the universal yearning for safety A Conversation with Dr. Phillip Atiba Goff, The Ezra Klein Show
Some of our most important work this year has been the least visible: deep listening with our neighbors and community members.  This interview speaks to the spectrum of tensions within CAN and our community on policing and safety, and has sparked some ideas about potential data-driven actions in the near future.
---
Become A Friend of Durham CAN.
The purpose of Durham CAN is to build power, and we believe that power primarily shows up in two forms: organized people and organized money.  At the outset of the year, we had grand plans to offer training focused on raising money for your congregation, raising money for community organizing, and re-launching our annual giving campaign.
And then COVID.
We wanted to be sensitive to how the pandemic was impacting you and your institutions financially, while also balancing our need to ensure that Durham CAN remained financially viable.
The money that we organize via member dues, individual donations, grants and in-kind donations, fund our organization: hiring, retaining and compensating professional staff; covering the costs of our campaigns, actions, and research; administrative costs like taxes, insurance, phones, internet and Zoom accounts; and investing in the expansion of our work in Durham and across the State.
If you value Durham CAN's work, understand the importance of investing in community organizing, and have the means to, please consider becoming a "Friend of CAN" to support our work on a monthly basis or consider making a year-end donation to support our work for the long haul.
Thanks ya'll.
Help Durham CAN continue to build power: Donate now.
Do you like this post?